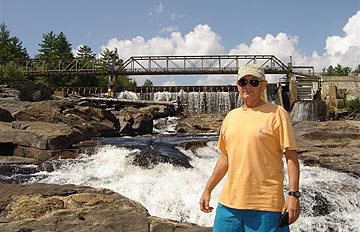 I am a licensed Master Maine Guide in outdoor recreation and a licensed Maine Forester, with a degree in Forestry. As the founder and Director of Southern Maine Guide Service, I have been sharing my love of the outdoors with others for more than 25 years.
More than merely a profession, my lifelong relationship with the Maine outdoors has been a labor of love. My respect for the Maine woods coupled with the vast knowledge of its many wonders and rewards has made me a first choice for groups who have come to expand their own relationship with the outdoors. Maine's rugged beauty can be threatening for those who are unfamiliar with its many challenges. By learning about the outdoors and its interconnection with our lives as individuals and as part of the community, outdoor recreation can become a safe, more enjoyable experience.
By inviting adults, families and a wide variety of groups to my facility located in the heart of rural Maine, I engage in what I feel is the best part of being a Maine Guide: sharing positive experiences in the outdoors. I looks forward to meeting you and sharing all of the best that Maine has to offer.
Jannah Park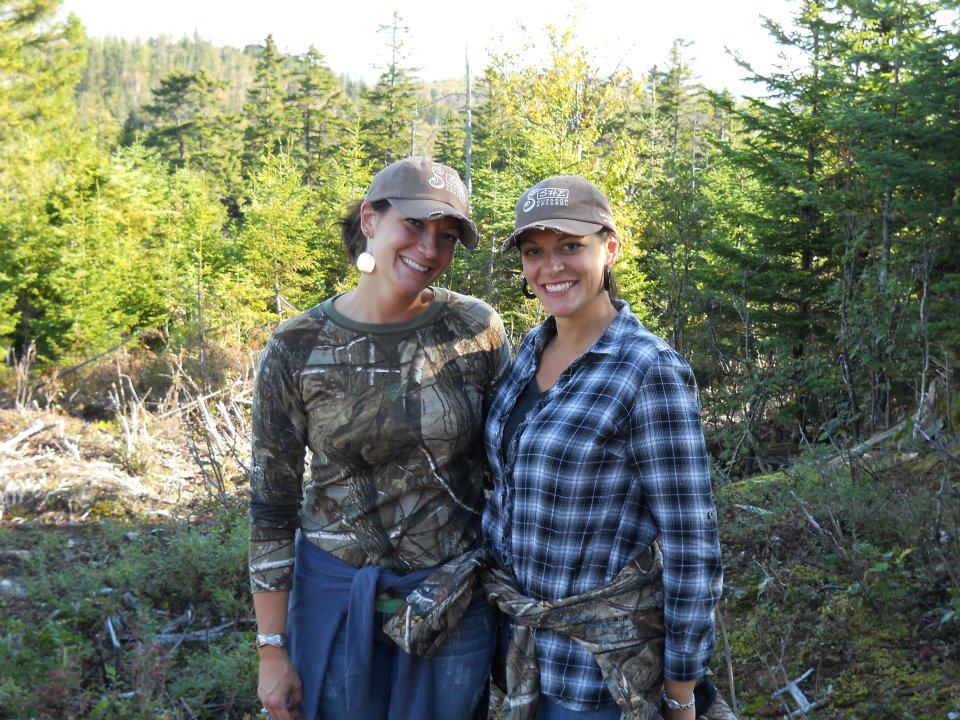 Coming from a family that loves the outdoors, I have been hunting/fishing my whole life. My father brought my brother, sisters and I along for many deer, rabbit, and duck hunting adventures, as well as tons of fishing! I learned at a very young age to appreciate the outdoors while also enjoying the benefit of sharing time with loved ones. There is nothing like the pride and accomplishment you feel from being able to provide food for your family. Now, as a mother of two, these are the values that I am now passing on to my own children.
Several years ago, my Uncle Ronnie approached me and asked if I would be interested in getting my guide's license. I did not have to think very long to know it was something that I really wanted to do. After studying with him and diligently on my own for many hours, I finally made the drive to Augusta and am happy to say, that after a very intense test, I passed my Outdoor Recreation Guide exam. A year later, I earned my Hunting Guide license as well. My goal for 2012 is to achieve my Fishing Guide license by fall.
I have been blessed with people like my father, husband, and uncle that have helped me develop my love for the outdoors and have encouraged me to pursue a career that not many women dare venture into. For me, life is being outdoors and doing what I love. I enjoy teaching people the things that others have taught me and find great joy knowing each day that I will also learn something new.
Lorenda DayCoombs
I am a native of the beautiful state of Maine, born and raised in Southern Maine. When I was very young, I learned how to live off the land through regular exposure to hunting, fishing, gardening, camping, etc. Now at the age of "29", it is not only part of who I am but who I want to be!
As a mother of two young boys, I have slowly shifted my focus from personal endeavors in the great outdoors, to educating men, women and children who want to begin or continue their own journey. I decided to get my Maine Guide's license after experiencing the rewards of teaching classes in an outdoor survival and archery course to middle school children and then later taking my first youth hunter on a turkey hunt that would be his first ever hunt and harvest! Their excitement and hunger to learn gave me a desire to pursue this as a full-time life track. I now enjoy the opportunity to guide hunting groups for both small and big game, teach classes in archery, map and compass skills, outdoor survival, and teaching others how to become Maine Guides as well.
The time I get to spend exploring, learning and just enjoying the outdoors with family and friends has become one of the greatest joys in my life. I look forward to sharing some of these new opportunities and adventures with you!
" Do not go where the path may lead, go instead where there is no path and leave a trail." ~ R.W.E.